splendid views on the Grand Canal
Restaurant La Cusina is located in the heart of Venice, just steps from St. Mark's Square. On the Grand Canal, the restaurant is framed in black and white marble, wooden beams and a breathtaking view of Santa Maria della Salute Church. Guests are welcomed into a relaxing ambiance which claims a courtyard for warmer weather events, private terraces for intimate dining, and an open kitchen for Venetian cooking sessions.
Executive Chef Alberto Fol is conscious of his choices when designing seasonal and special menus to source the best offerings from the local field and market to represent the flavors each season to his guests. Located within the restaurant and characteristic Venetian bacaro, Chef Fol's menu has bold flavors and modernizes the traditional cicchetti offering.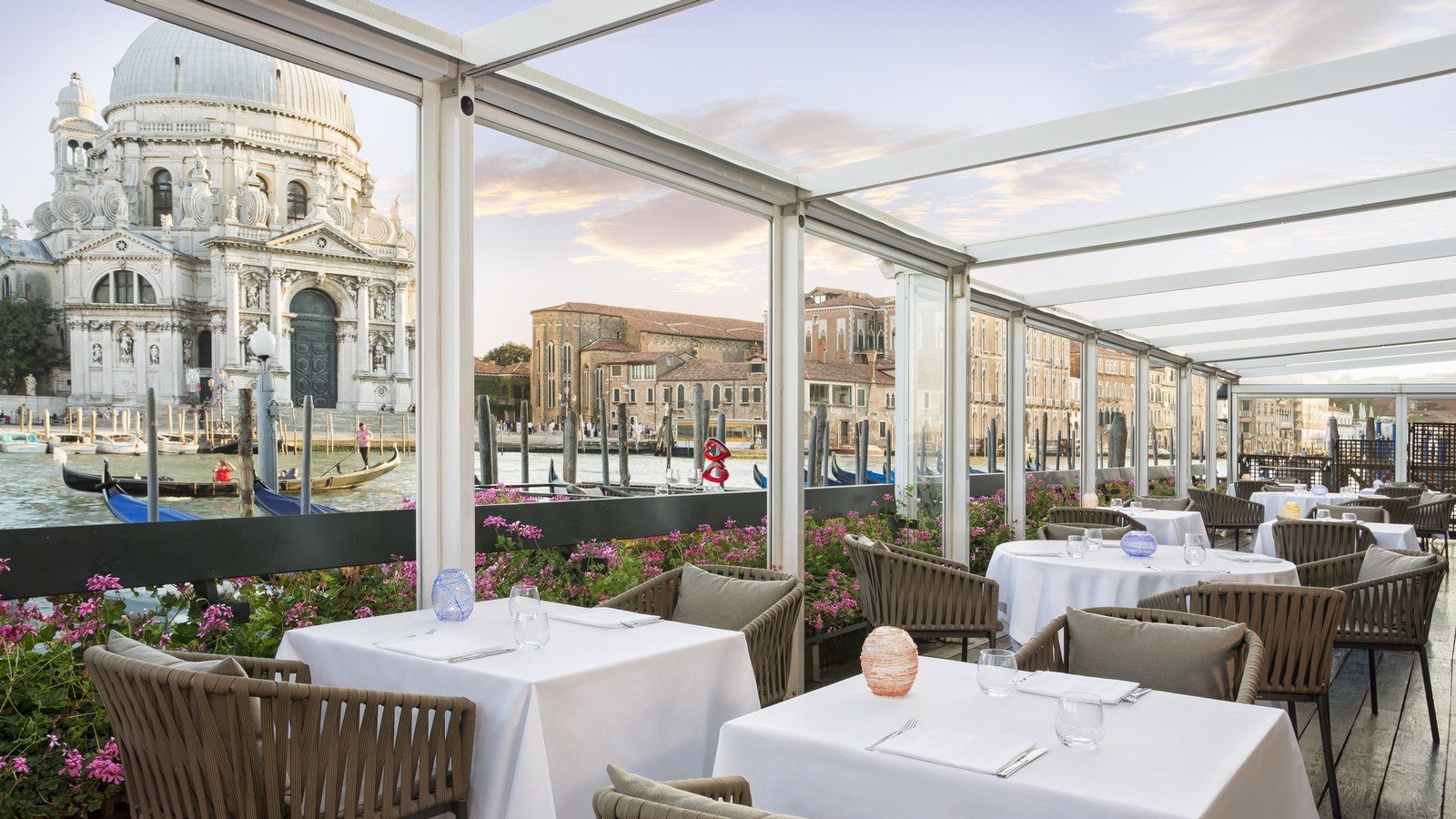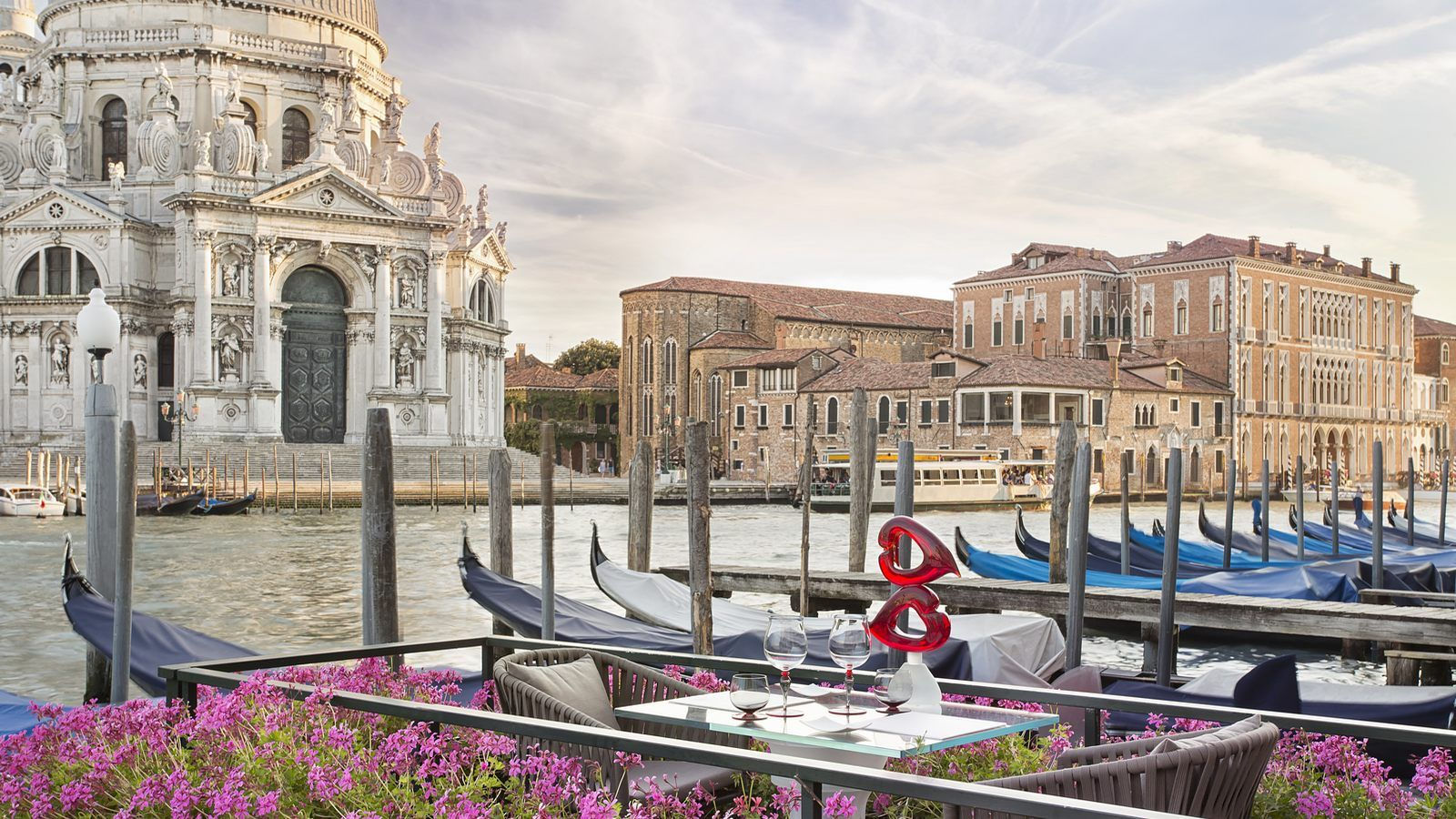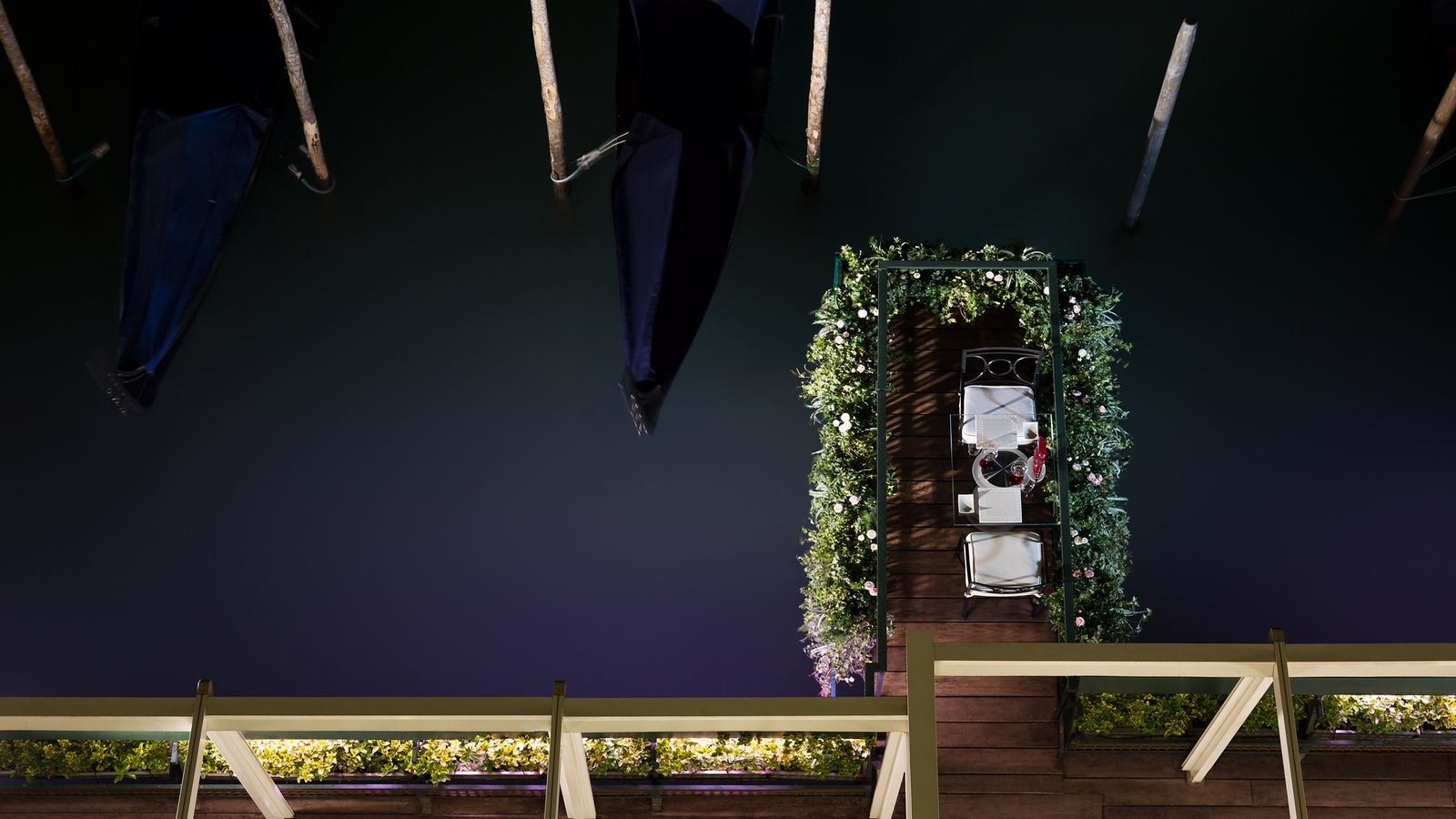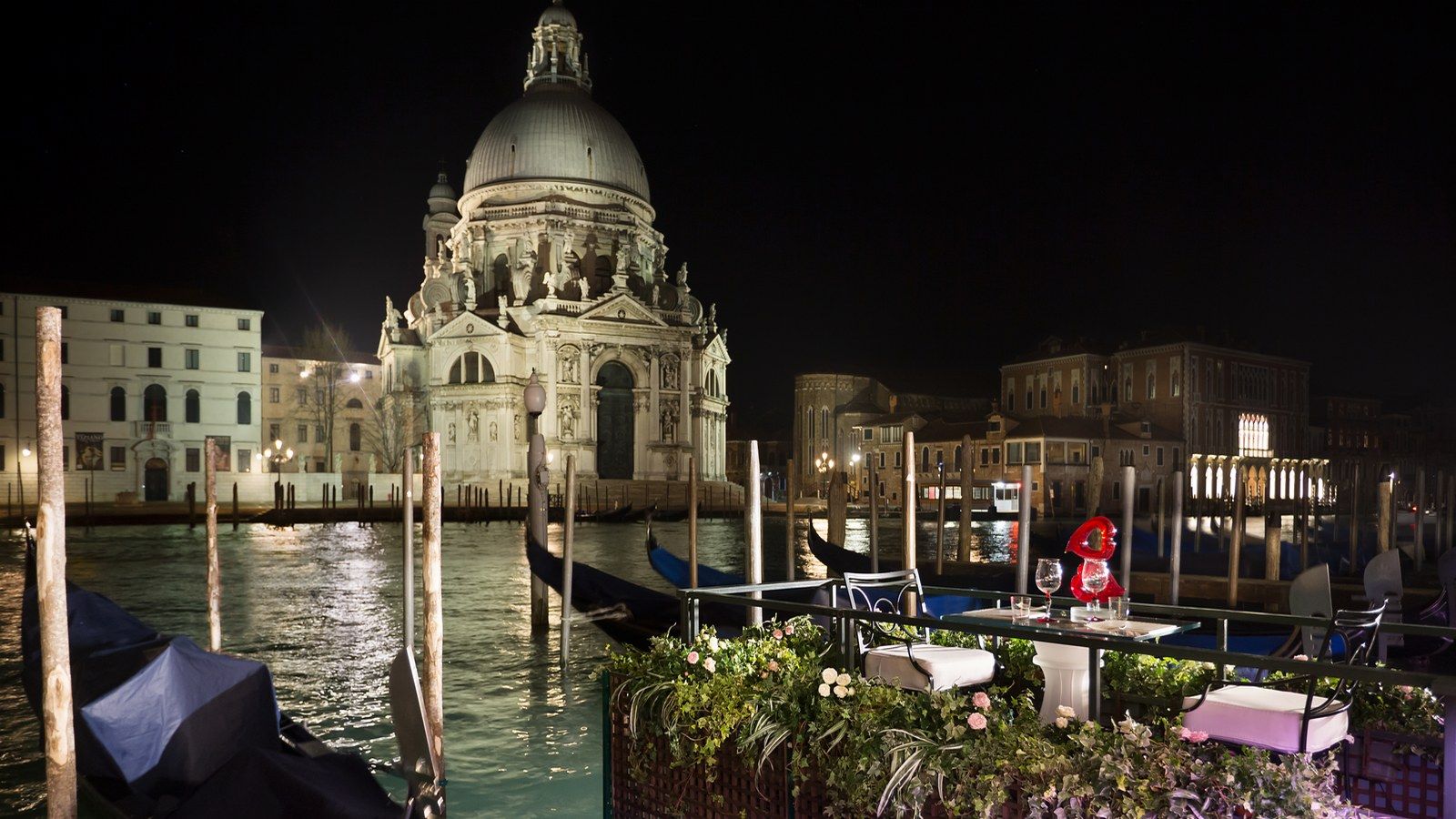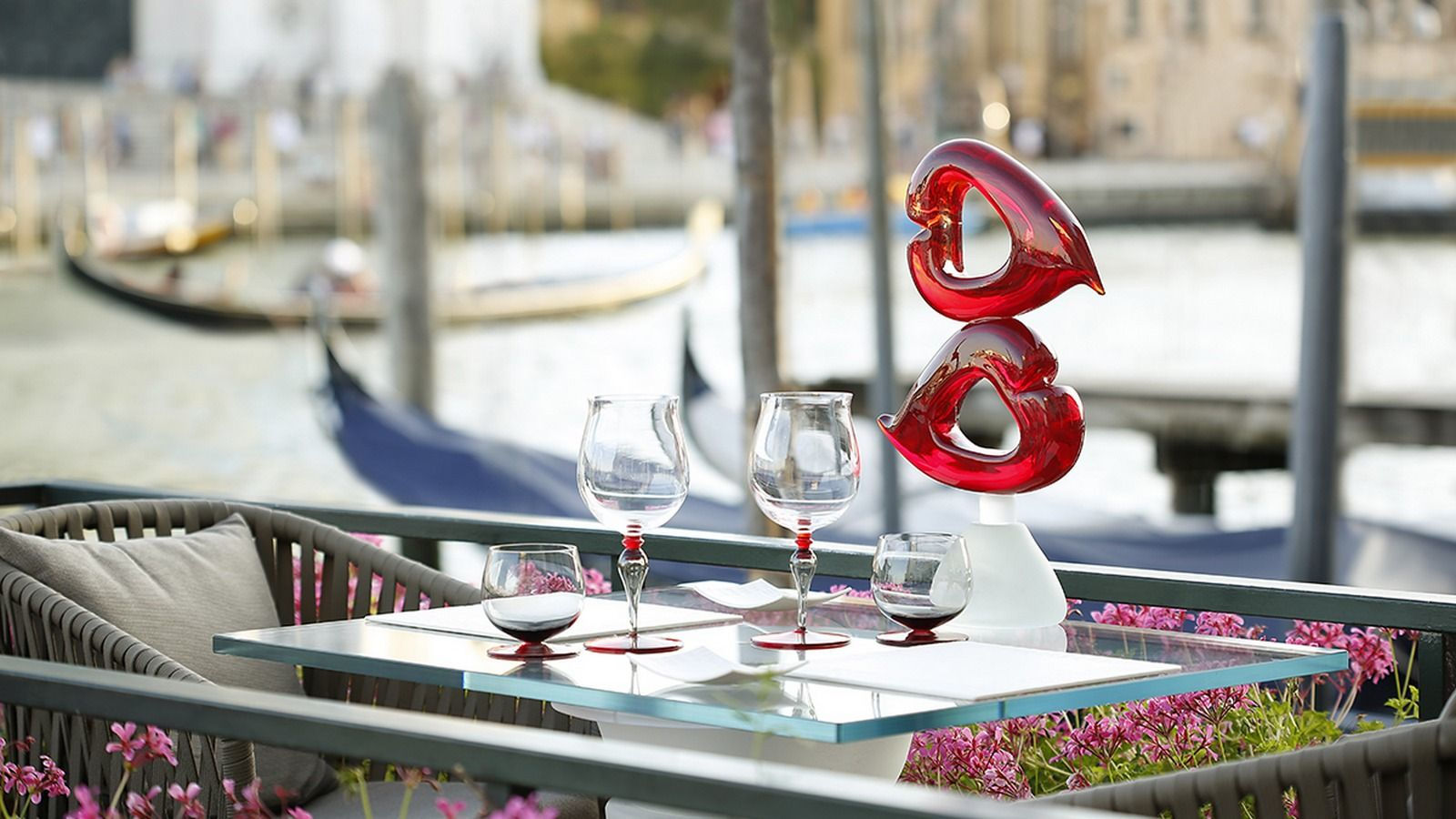 Venice's most romantic table
floating on the Grand Canal
Wholly surrounded by the Grand Canal and magically suspended over its gentle stream, the floating table at Restaurant La Cusina is a a place reflecting the uniqueness of Venice for those who seek an unforgettable experience.
Located on an intimate private pier that immerses the diners right into the romance of the lagoon, gliding gondolas and the melody of serenades creates a unique atmosphere. Do you wish to enjoy a special with your loved ones? Then this is the perfect table for you.
Find out more about the Floating Table »
Opening Hours
Breakfast | 7.00am - 11.00am

Lunch | 12.00pm - 2.30pm
Dinner | 7.00 pm - 10.30 pm
Cuisine
Venetian - Mediterraean
Festa del Redentore on the Grand Canal
Join us for a spectacular event, the traditional Festa del Redentore, Venice's event of the year, for an exquisite culinary experience in two of the best spots in the Venice, the La Cusina Restaurant and Bar Tiepolo. Enjoy exquisite menus on the two stunning terraces and finish off the night with a spectacular fireworks display reflecting in the beautiful lagoon.
Live Music every Friday, Saturday & Sunday
Indulge in refreshing cocktail creations at Bar Tiepolo or taste delicious seasonal dishes at La Cusina Restaurant, paired with soft live tunes, for a very special Grand Canal moment.
When: every Friday, Saturday, Sunday
Where: Bar Tiepolo (6pm - 7pm) and La Cusina Restaurant (7pm - 11pm)
Terms & Conditions
© 2017 Starwood Hotels & Resorts Worldwide, Inc
Watch our Executive Chef Alberto Fol at work
SPG® Benefits
Restaurants & Bars Programme
Dine with us as a Starwood Preferred Guest® member and earn Starpoints. Dig in to exclusive member-only savings of 10% at La Cusina Restaurant and up to 30% at over 1000 restaurants and bars worldwide.